This website is designed specifically for people interested in applying to or having a festival coordinated by nationally recognized Festival coordinators, Janet Gamache and Brian Young. It also offers tips and insight for those looking for ways to stand out when applying to participate.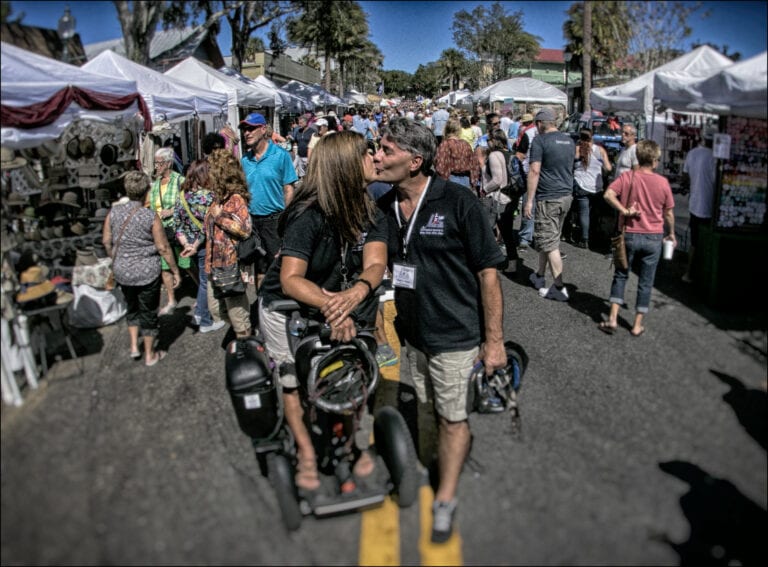 In August 2021, the Mount Dora Craft Fair was ranked #1 ALL-TIME FAVORITE Arts & Crafts Festival in its 50th anniversary issue and featured on the front cover of Sunshine Artist Magazine 
Watch Janet on Jake Gill Music's podcast to chat about her background and promote the 2023 Mount Dora Viva La Frida Festival.
This site is specifically designed to help Artists, Crafters, Entertainers, Food Vendors, Sponsors, and Organizations connect directly to events coordinated by WTDI, Inc (aka Janet Gamache and  Brian Young) but it is also a wealth of resources for everything "Festival" related.
What kind of info is here
Not only will you find upcoming events and application links , you will also find tips for getting noticed over other applicants, ways to negotiate to get into events as an entertainer and other inside info about the festival world.
Find out about upcoming events, get information and find links to apply.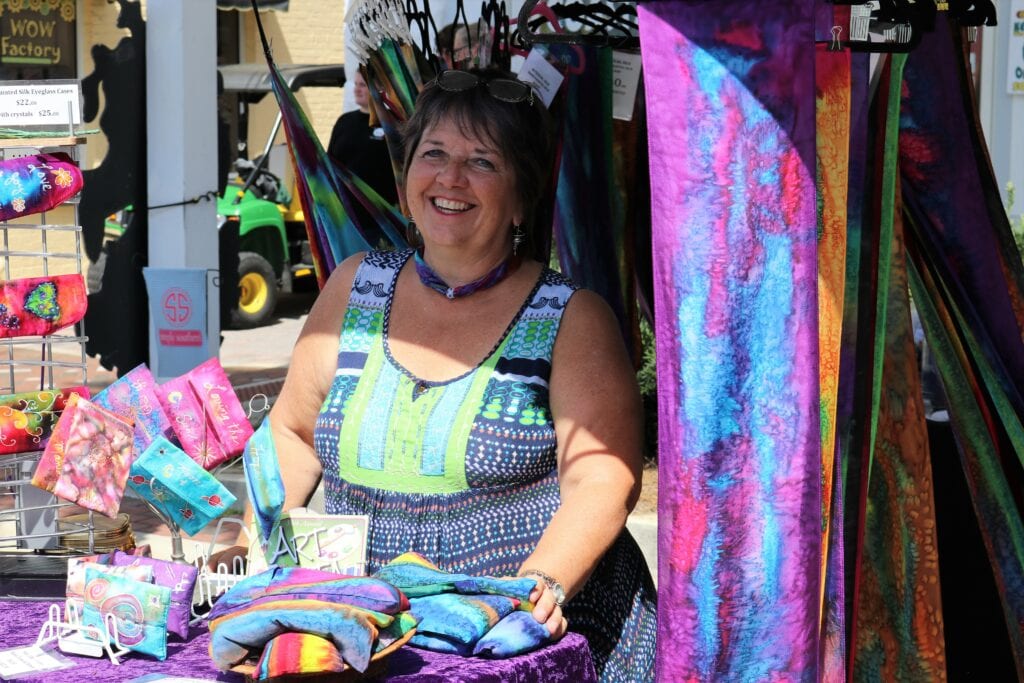 Looking for someone to revitalize or manage your existing festival or start a new one? 
Get involved , have fun and feel good.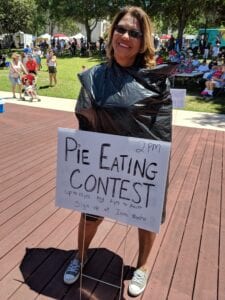 49th Mount Dora Arts Festival February 3 9am-5pm & February 4 9am – 4pm, 2024 Downtown Mount Dora, FL.  230 W. 4th Ave Mount Dora, FL 32757
27th Mount Dora Spring Festival of Arts and Crafts March 16 & 17 2024 9am-5pm Downtown Mount Dora, FL.  230 W. 4th Ave Mount Dora, FL 32757
 6th Longwood Pirate Seafood Festival   February 24 & 25, 2024 10am-5pm in Reiter Park 301 W Warren Ave, Longwood, FL 32750
35th Spring Fiesta in the Park   April 6 & 7, 2024 10am-5pm in Lake Eola Park,  512 E. Washington St, Orlando, FL 32801
29th Mount Dora Earth Day Celebration   April 13, 2024 9am-3pm in Donnelly Park   539 N. Donnelly St Mount Dora, FL 32757 
10th Mount Dora Blueberry Festival   April 27 & 28, 2024 9am-5pm in Donnelly Park   539 N. Donnelly St Mount Dora, FL 32757
2nd Mount Dora Viva La FRIDA Festival  September 28, 2024
40th Mount Dora Craft Fair   October 26 & 27, 2024 9am-5pm on the streets of historic downtown Mount Dora, FL.  230 W. 4th Ave Mount Dora, FL 32757 
30th Mount Dora Plant and Garden Fair   Sat Nov 2 & Sun Nov 3, 2024 9am-5pm in Donnelly Park   539 N. Donnelly St Mount Dora, FL 32757 
 Fall Fiesta in the Park   Sat Nov 2 & Sun Nov 3, 2024 10am-5pm in Lake Eola Park,  512 E. Washington St, Orlando, FL 32801
48th Longwood Arts and Crafts Festival   Sat Nov 16 & Sun Nov 17, 2024 in the Longwood historic city district   200 W Warren Ave, Longwood, FL 32750 
KEEP UP with updates, deadlines and new events by joining the FB group, FESTIVALS WITH JANET at https://www.facebook.com/groups/363622434468323/