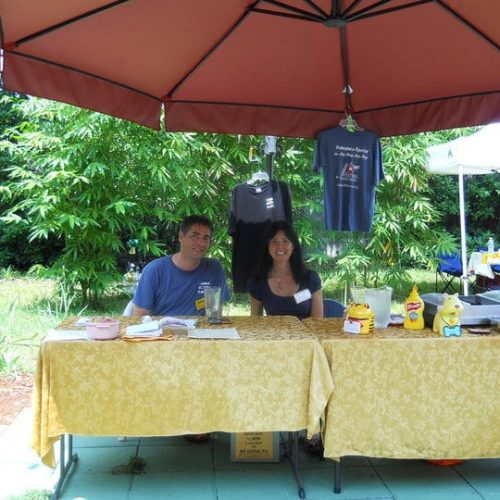 Our first coordinated effort was to create an event that would help bring people into town. It was a monthly event called "Paws for Mount Dora" in 2009. The event led visitors to local shops once a month with their pets to get a stamp then return with their card to win prizes. You had to be present to win so it forced visitors to shop and eat lunch in town until the drawing. 
This was a video we made for the event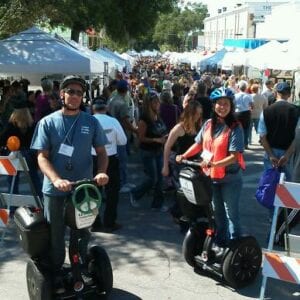 Mount Dora Craft Fair 2010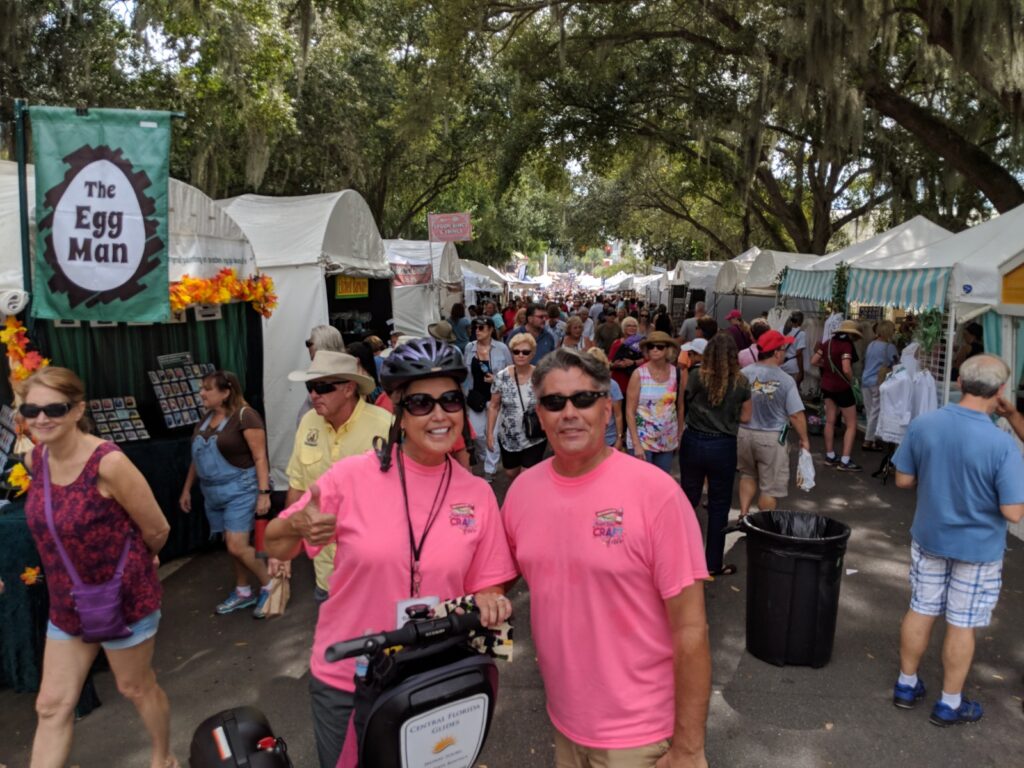 Mount Dora Craft Fair 2019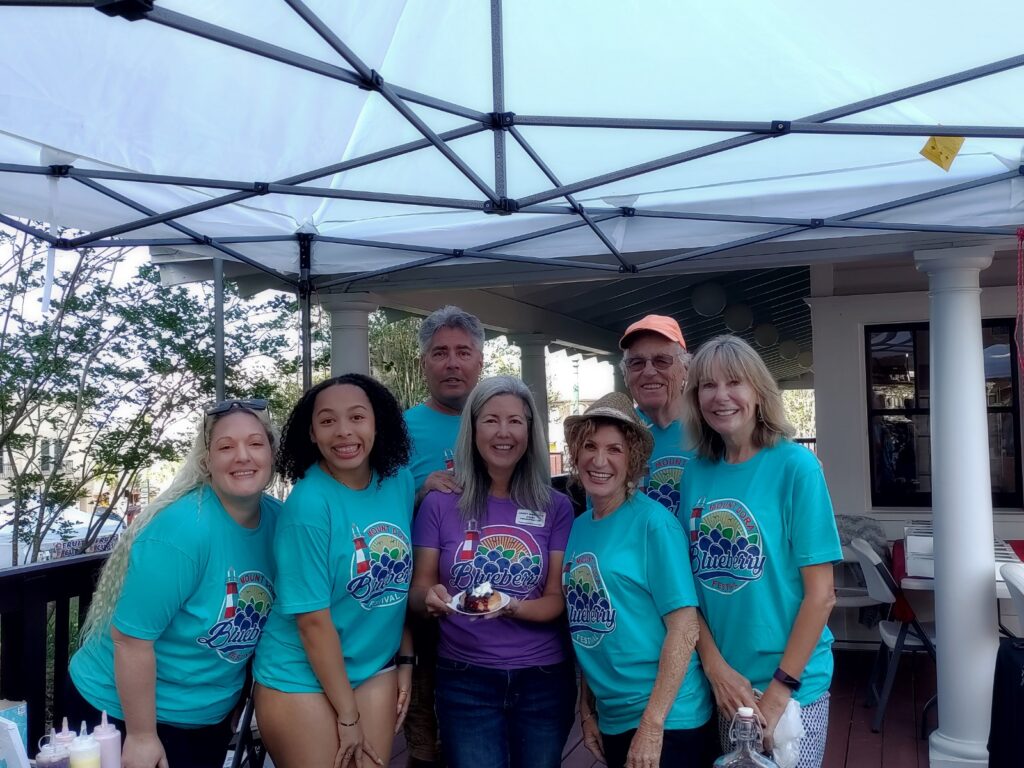 Mount Dora Blueberry Festival Team 2022
Today Brian and I coordinate multiple events for multiple organizations including Visit Mount Dora, Mount Dora Center for the Arts, City of Longwood, City of Orlando, and Mount Dora Friends of the Environment.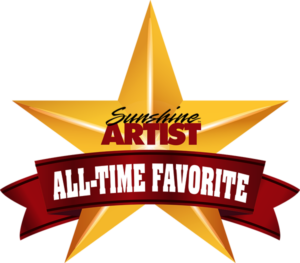 The Mount Dora Craft Fair was ranked the #1 All-Time Favorite Arts & Crafts Festival by Sunshine Artist magazine in its 50th anniversary issue August 2021