How are Food Vendors selected?
Our smaller one day events that last under 8 hours or events with lower expected attendance(under 5000) only need one or 2 food vendors that have an easy load in and load out. Food trucks and carts typically take precedence over booths since they can drive in and drive out quickly.
 We will typically choose one general category food truck and one drink or dessert cart for Mount Dora Earth Day and the Plant and Garden Fair.
On the other hand, larger 2-day events with attendance expected to be greater than 50,000 require the capability to serve large volumes to guests quickly. We typically assign large festivals to 20-30′ food booth vendors with a general menu and large staff. A few specialty booths may also be selected to offer variety.  Smaller beverage, hot dog and dessert carts may be assigned to nonconforming areas. We do not typically choose food trucks or trailers because their kitchens are generally too small to handle such high volume turnover efficiently.
The size of your set up can affect whether or not you are selected. Since most of our events are held on streets or in smaller confined parks, generally the more compact your set up compared to a competitor will give you the edge.  A kettle korn vendor working a 10 x 10 booth will most likely be selected over a 28ft trailer with kettle korn.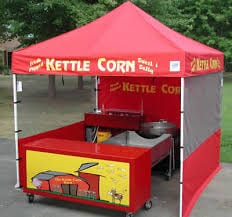 Your set up is going to affect your chances of being selected. It isn't you. It's us. Don't take it personally.
Depending on the area we are trying to fill with food vendors will determine what type of set up we will require.
While carts can squeeze into non conforming areas, large trailers will have a harder time getting accepted. In most cases, bigger is not better.
Electric and water hook up can be a challenge in many areas of our events so having a Quiet generator as part of your set up can be a plus.
Got a cool or unusual set up? It can push you over into Approved.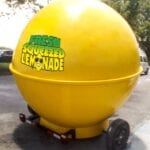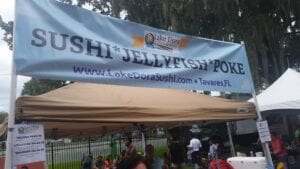 Applications for the Blueberry Festival must include customized blueberry menu items. Adding Blueberry lemonade and tea to your menu won't cut it. Please be creative.
Having a specialty menu that stands out from other food vendors will catch our attention. 
Food vendors with specialty, ethnic or single item menu offerings (ie Crab, conch, sushi) are preferred over general mixed platters for our seafood festivals.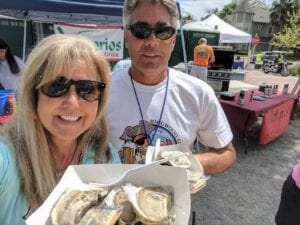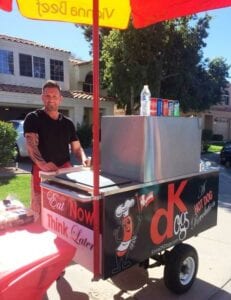 Don't bother applying if you don't have any photos. We need to visually see what your set up looks like.
Adding photo examples of your plates is a plus.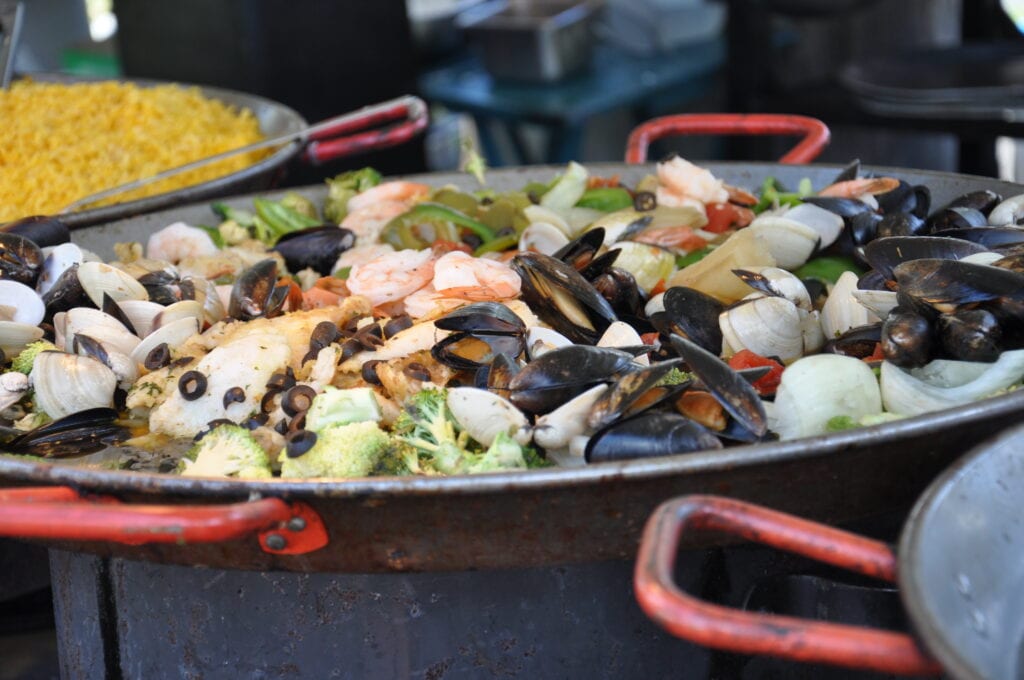 If you are already or would like to be a Food vendor at one of our Mount Dora, FL events you must comply with the city Fire code rules.